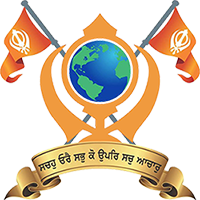 Ontario Sikhs & Gurudwara Council
A non-profit, social and religious body of Sikhs, organizing the third largest parade in Canada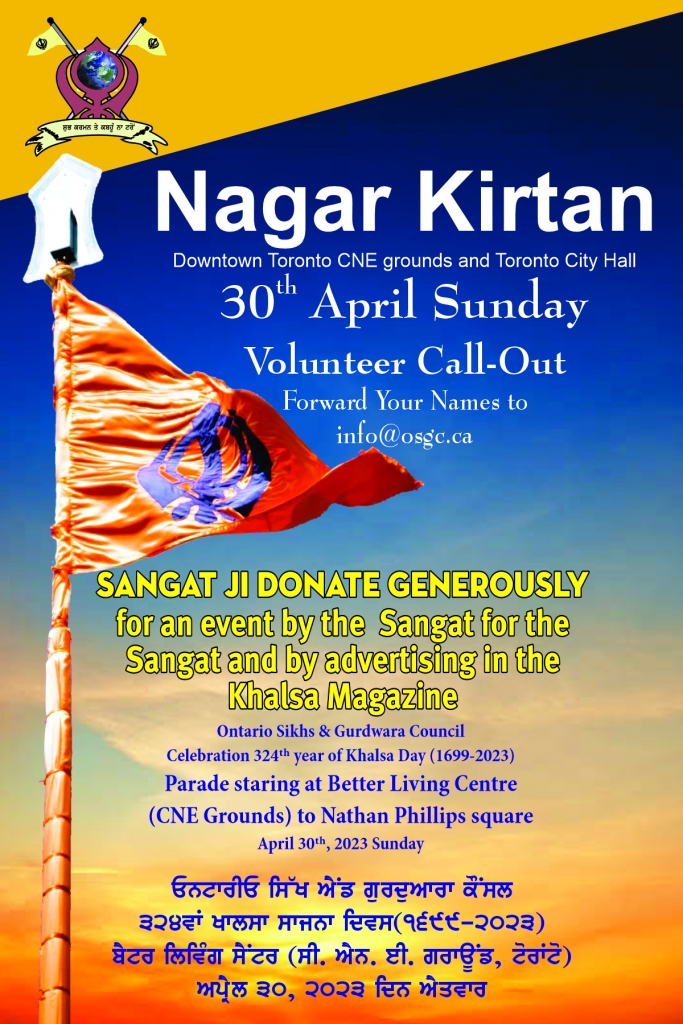 WHO ARE THE SIKHS
Sikhism, the youngest of the world religions, is barely five hundred years old. Its founder, Guru Nanak Dev Ji, was born in 1469. Guru Nanak Dev Ji spread a simple message of "Ek OnKar" – it mean, We are all one, created by the One Creator of all Creation.
WHO IS THE OSGC
Ontario Sikhs and Gurdwara Council (OSGC) is a non-political representative body of individual Sikhs and Gurdwaras in the province of Ontario. OSGC is an organization whose aspirations are to provide religious and social leadership, to raise awareness of Sikh philosophy, principles and its heritage. OSGC also strives to promote Sikh values and its benefits that Sikhs bring to the communities they live in.
WHAT WE DO
In addition to organizing the third largest parade in Toronto, OSGC has been in the forefront of providing humanitarian aid in unison with other Canadian and international agencies whenever there has been a call for help.
The Ontario Sikhs & Gurudwara Council organizes the largest parade in Canada.
Celebrates the establishment of Khalsa is 1699

Guru Gobind Singh Ji, initiated the baptismal ceremony

Emphasizes the importance of selfless service
This is held annually Downtown Toronto as the Nagar Kirtan and celebrates the Vaisakhi New Year festival — one of the most important dates on the Sikh calendar.
IMPORTANT INFORMATION ABOUT THE 2023 KHALSA DAY CELEBRATIONS
WE WILL BE HAVING ALL DAY CELEBRATIONS ONLY AT NATHAN PHILIPS SQUARE
SUNDAY APRIL 30TH, 2023
Looking to advertise in the Khalsa Day Celebrations Souvenir Magazine?
OSGC SCHOLARSHIP
In commemoration of the 550th birth anniversary of Guru Nanak Dev ji, Ontario Sikh and Gurudwara Council (OSGC) is honoured to announce a scholarship program.
OSGC's intent for the annual scholarship is to support and celebrate Sikh students as they enter a recognized publicly funded Canadian college, or university, and strive to be active, achieving members of Canadian society.
Further information, eligibility requirements and key dates can be found at HERE or email at scholarship@osgc.ca